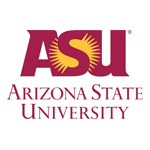 Arizona State University
ASU encourages its faculty and students to engage in research and other activities that will impact society. Clearly, Alzheimer's disease represents a devastating disease at a personal level, and one that is expected to have an increasing effect on the U.S. health care system and economy as the overall life expectancy for Americans increases. Among the research projects currently being pursued by ASU faculty members with potential to impact Alzheimer's patients and their caregivers are the following:
A preventive vaccine for Alzheimer's
Effects of hormone replacement therapy on memory and the brain
Self-care strategies for caregivers of Alzheimer's patients
Therapeutic antibodies directed against brain plaques
Improvements in brain imaging technologies
The latest information on clinical care
Effects of aromatherapy to promote sleep in people with dementia


Banner Alzheimer's Institute
Banner Alzheimer's Institute operates the Stead Family Memory Center staffed by experienced specialists who employ a multidisciplinary approach to diagnose and treat Alzheimer's disease and other forms of dementia. The Clinic staff is supported by a team of nurses and social workers who meet the non-medical needs of patients and caregivers by providing disease education, resource referrals, strategies for dealing with communication and behavioral issues, and tips for successful day-to-day living. In addition to its clinical services, Banner Alzheimer's Institute is a recognized leader in Alzheimer's research, with ongoing studies in the areas of brain imaging, clinical trials and genomics. As part of the Arizona Alzheimer's Consortium, Banner Alzheimer's Institute provides:
A care model dedicated to meeting the medical and non-medical needs of patients and their care partners
Pioneering brain imaging research focused on tracking the development of Alzheimer's disease before the onset of symptoms, and testing the effectiveness of potential prevention therapies
A diverse portfolio of clinical research opportunities for qualifying participants who wish to participate in clinical trials of experimental treatments
Collaboration with the Translational Genomics Research Institute to evaluate the role of genes in the development, progression, and treatment of Alzheimer's disease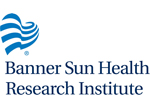 Banner Sun Health Research Institute
The institute now known as Banner Sun Health Research Institute was started in 1986 by its founding president and senior scientist Joseph Rogers PhD, who believed Sun City was exactly the right place to establish a world-class research center dedicated to diseases of aging.
With more than 100,000 residents over the age of 65 in the Sun City area, the community has offered a wealth of resources for researchers interested in aging. The community also helped through charitable contributions as well as volunteering and participating in clinical studies and tissue donations.
In 1987, the institute began its tissue bank, which now sends samples to researchers around the world. More than 3,000 people have enrolled as donors and over 1400 have come to autopsy. The brain and body donation program is the pathology core for the Arizona Alzheimer's Consortium.
Banner Sun Health Research Institute researchers have contributed greatly to better understanding of Alzheimer's, inflammation and general age-related disorders. Their achievements include:
Research on inflammation damage to brain tissue and how that affects Alzheimer's disease
Studies that medications that lower cholesterol may be an effective treatment for Alzheimer's
A novel pathological staging system for Lewy Body disorders
Studies on the influence of cerebrovascular and cardiovascular circulation on AD pathogenesis and clinical course
Studies of developing cardiac stem cells as a means of treating congestive heart failure
Translational science with direct applicability from bench to bedside
Multiple labs working on biomarkers for AD including BACE, CR1, epigenetic markers, sRAGE, and tau
Clinical and imaging trials in Alzheimer's disease

Barrow Neurological Institute at Dignity Health's St. Joseph's Hospital and Medical Center
Barrow Neurological Institute at Dignity Health's St. Joseph's Hospital and Medical Center in Phoenix, Arizona, is internationally recognized as a leader in neurological research and patient care and is consistently voted among the top hospitals for neurology and neurosurgery in the United States. Barrow surgeons perform more neurosurgeries annually than any hospital in the nation. Barrow treats patients with a wide range of neurological conditions, including Alzheimer's, brain and spinal tumors, cerebrovascular conditions, and neuromuscular disorders. Barrow is home of the Muhammad Ali Parkinson Center.



Mayo Clinic
Mayo Clinic is at the forefront of clinical practice and research in Alzheimer's disease, offering a multi-disciplinary approach that involves a comprehensive evaluation of the patient's disease and associated symptoms. Patients are treated by Mayo Clinic physicians with extensive experience in the diagnosis and treatment of Alzheimer's disease, including neurologists, neuropsychologists, neuroradiologists,psychiatrists, sleep medicine and physical medicine specialists.
Treatment programs are tailored to each individual patient and take into account the patient's and family's needs while providing state-of-the-art care and access to new developments and appropriate clinical trials. As part of the Arizona Alzheimer's Consortium, Mayo Clinic provides:
Leadership in clinical neurology and patient care
Expertise in cognitive assessment of patients
Opportunities for patient and community participation in clinical and basic research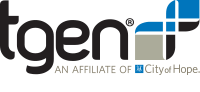 Translational Genomics Research Institute
TGen's Alzheimer's research program uses state-of-the-art techniques that are able to pin point single cell differences or "gene expressions" in which allows the researchers to identify novel or unique genes and pathways that contribute to the development and progression of this tragic disorder.
TGen, in conjunction with other leaders in Alzheimer's genetics research, like the Arizona Alzheimer's Disease Consortium, has undertaken a large collaborative effort to identify every genetic variation that results in increased risk for Alzheimer's disease. By scanning the genome of thousands of individuals both with and without the disease, TGen hopes to identify the genetic differences or variants that contribute a significant increased risk for developing the disease. These genetic variants can be used to provide new information about the causes of Alzheimer's and as a diagnostic tool to determine an individual's inherent genetic risk for the disorder.

University of Arizona
As one of the nation's leading research universities, The University of Arizona contributes to the goal of a world without Alzheimer's disease by:
Providing leadership in brain imaging research
Providing leadership in basic brain, memory, and aging research
Providing leadership in the Arizona Alzheimer's Consortium education and outreach priorities
Providing opportunities for community participation in basic research and testing new treatments
Providing diagnostic and treatment services through its Alzheimer's and Behavioral Neurology Clinic and its Memory Disorders Clinic