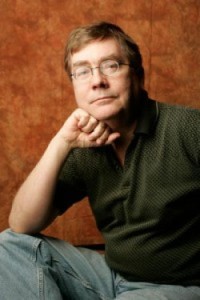 It's with profound sadness that we note the death of our friend and colleague Gerald Farin, PhD, Professor of Computer Science and Engineering at Arizona State University.
Dr. Farin was internationally recognized for his leadership in the field of geometric aided computer design (CAGD, the mathematical analysis of curves and shapes). . He was a dedicated mentor to numerous students, many of who have gone on to play leadership roles in academia and industry. He was the longstanding editor-in-chief of the CADG Journal, the primary journal in his field.
Even though much of our work in the Consortium isn't directly related to Dr. Farin's more recent research interests, he loved being a part of us. Dr. Farin was a founding and longstanding member of the AAC's Internal Scientific Advisory Committee (ISAC), and he represented ASU in the AAC for a number of years.
We have lost a member of our professional family.
To learn more about Dr. Farin's legacy and how to contribute to the Gerald Farin Memorial Fellowship benefiting deserving graduate students, please visit https://asunow.asu.edu/20160128-life-and-career-gerald-farin-geometric-modeling-pioneer-generous-mentor